Hi Everyone,
I hope you have all enjoyed a summer of riding or racing and continue to be motivated through the next winter months to get out and ride your bike.
2021 was a year of ups and downs for me. I came out of winter expecting big results from the spring races, the classics, my favourite one day races in Belgium; however an illness that I picked up at opening weekend (Het Nieuwsblad) took a few weeks to shift. After that I never really felt like I got going and I had to pull out of the spring campaign after Flanders as I was too ill to train again. We headed back to the UK for some much needed RnR.
After a rest and some consistent training I managed to win the tour of Suisse in May, this felt like the start of my season turning around. I headed to the Giro in July expecting to work for my teammate Elise, however Elise had a bad day on the first mountain summit stage so I unexpectedly became team leader, i hung onto 4th overall which was a nice surprise and a good indication of my form heading to the Olympics.
The Olympics in Tokyo had been a long time coming, 5 years because of the pandemic. The event did feel very different to previous Games, I found it a challenging environment to feel comfortable in. Team GB cycling stayed on one floor of a hotel and we were unable to leave unless for a specific time for training on our bike, which was at least something, we could get out and experience some of Japan. PCR tests every morning with the wait for results and the fear of being out of the race and into isolation were very real, luckily we avoided any positive cases. The race itself was a huge anti-climax for me, i felt in great shape but a very tactical race meant I wasn't able to finish the race feeling like i had emptied the tank and therefore satisfied whatever the result, i was disappointed. We took a small break after the games and headed back to Ireland and the UK again.
Unlike a lot of Olympians the season isn't over, I really like being in a sport where the Olympics isn't the be all and end all, we have a lot of opportunities to race and that helps put one bad day at the Olympics into perspective, there is always another bike race. I could tell my condition was building at the right pace for my end of season goals: the World Championships and Paris Roubaix. Heading into the world Championships I felt confident and excited about the course. With good legs and a strong GB performance I was disappointed not to finish with a better result, but it felt like it was a reflection of my season, anti-climatic.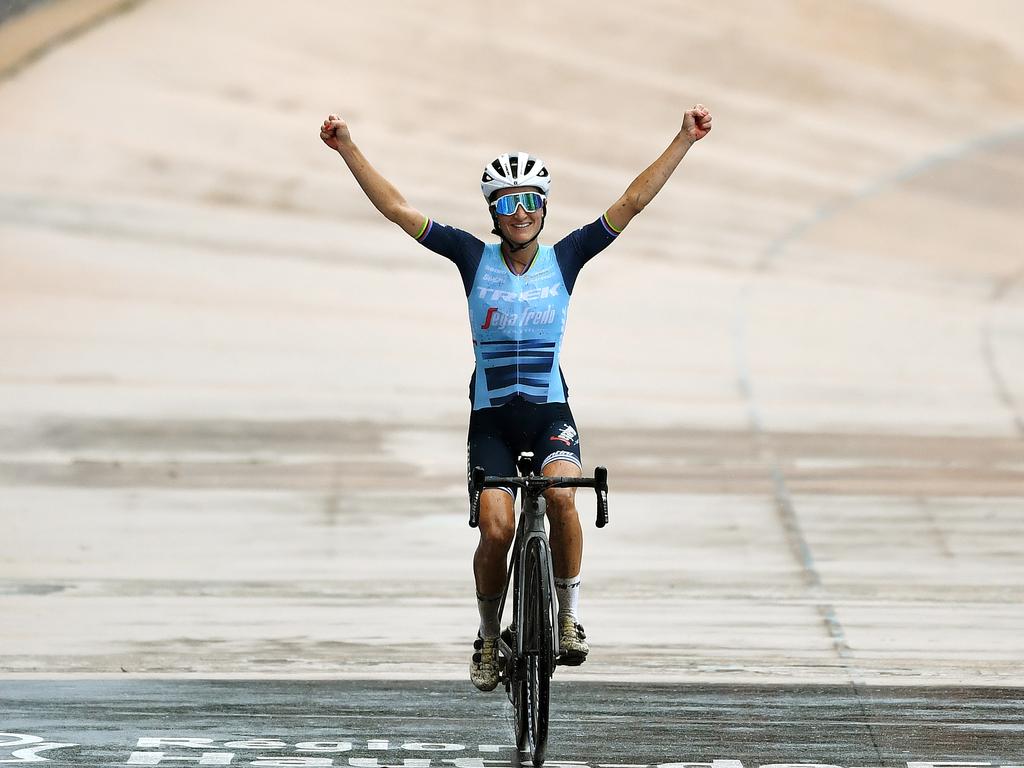 Until the following weekend.. the inaugural Paris Roubaix Femme. If there was one race I would forfeit an average season for it was this race. Professional sport is a rollercoaster, you have to ride out the bad to experience the good. Winning Paris Roubaix solo was one of the best feelings I have had as a professional rider. Everything fell into place that day, good legs, good luck, tailwind, good teammates, good equipment. I needed everything to go right and for once this season it did, and what a feeling! The positive feedback after the race from my team and the media was amazing, it felt like everyone was a winner and we were all celebrating a fantastic day for women's cycling.
After a 4 week break from cycling I am slowly getting back into winter training, November and December are my least favourite months for training, all of my rides are long and the efforts are measured, i will always be the kind of rider that prefers shorter intensive training but without the base kms now i will pay the price in the season, so to the winter slog it is!
My first training camp is in December in Calpe so I will look forward to catching up with my teammates and spending some time doing group rides again. Until next time. Happy riding!
Lizzie 🙂